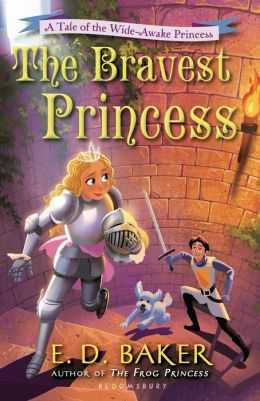 Princess Annie and her magical immunity are back to try and save the day. This time she has seen her sister successfully married, and Annie is off to help her friend, Snow White. Snow's evil step-mother has escaped, and Snow is on a fast track to marriage so she can leave her kingdom and go somewhere safe. She wants Annie's help in choosing the right prince. Annie also has her own troubles to deal with in this story -- someone has figured out a way around her magical immunity, and Annie is in real danger.
It took me several days to get started on this book, so I had it on display in the library for awhile in my "What I'm Reading Now" spot. Student after student asked if she could check it out and were crushed to discover it was my personal book and not part of our school library. I was surprised by how many girls requested the book but hadn't read
the first two books in the series
. The cover really captured their attention! Happily, I could steer them toward the start of the series while they wait for me to get a copy for the school.
This was a great adventure story and a terrific continuation of the series. There's great development of the relationship between Annie and Prince Liam - including some realistic tension between Annie's desire to be helpful and Liam's desire to keep her safe. Another good happily-ever-after for a princess in Annie's world, and hopefully more adventures to come in the Wide-Awake Princess series.
4.5 out of 5 stars
No AR reading level at this time