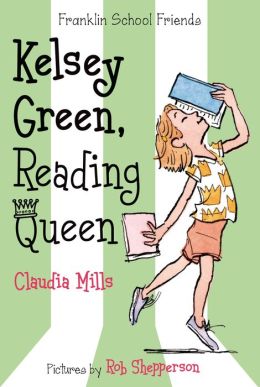 Kelsey's principal has challenged the school to a reading contest, and Kelsey is determined to win. She'll spy on another student who might be cheating and will help a struggling reader in her manic quest for a trophy.
Cute story! I discovered this one at our spring Scholastic Book Fair and I really enjoyed it. This seems to be the beginning of a series called Franklin School Friends. Book two is
Annika Riz, Math Wiz
(pictured below). I'll be hunting that one down soon to share with my students. I enjoyed reading about Kelsey Green and her reading passion, but it was tempered nicely by friends and family members who held other interests, too.
3.5 out of 5 stars
AR Reading Level of 4.7