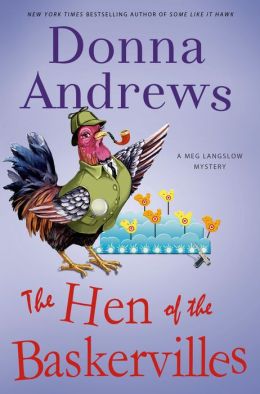 Meg is one of the coordinators of the Caerphilly State Fair, which means she is sleeping in a sheep barn and looking for missing Bantam Russian Orloff chickens, a pumpkin smasher, and a killer.
I started this one while enjoying a free hour of reading on my Nook at a local Barnes and Noble. When the hour was up, I had to buy the book so I would know what happened! I enjoy Meg and her family and the folks from her community who regularly show up in these stories. The state fair setting brings in other characters - from the animal advocates to the vintners and the incompetent cops from the county next door. And Meg handles all of them smoothly as she works her way to a murderer. Great!
4.5 out of 5 stars
The next book in the series,
Duck the Halls,
releases on October 22.