e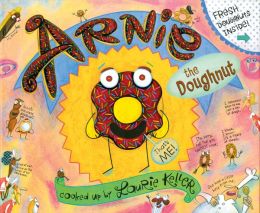 Arnie is loving his doughnut life until he is bought by Mr. Bing and learns his purpose in life is to be eaten! Arnie is horrified, and Mr. Bing can't bring himself to eat Arnie. Maybe, if they work on it awhile, they can come up with a new plan for Arnie.
A quirky and fun story about a likable character. I'll be reading this one out loud to students this year! Like my favorite Keller book,
The Scrambled States of America
, the side comments sprinkled throughout the illustrations are a great bonus to a fun story.
3.5 out of 5 stars
AR Reading Level of 3.3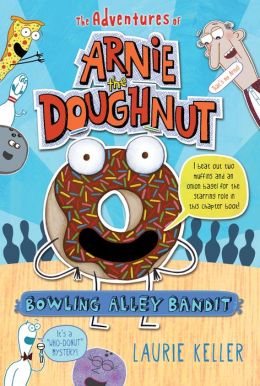 Arnie is watching Mr. Bing's big bowling tournament. But Mr. Bing is having a run of bad luck, throwing gutter balls all of a sudden. Arnie and his friends are on the case to find out what has happened to Mr. Bing's game.
This chapter book was really cute! I am looking forward to sharing this mystery with my students. I think Arnie will be a big hit.
4 out of 5 stars
AR Reading Level of 3.6
The second chapter book,
Invasion of the Ufonuts
, releases on February 25, 2014.