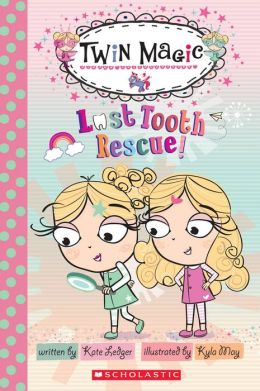 Cute story about twins who use magic (they have fairy-like super hero costumes and a magic unicorn to help them) to help a friend who misplaced a lost tooth. A new friend discovers their magical secret which sets things up for this to become a series of stories where the twins and their friend can have adventures together.
Three out of 5 stars
AR Reading level of 2.0
This will be a great transitional story for my students working from first to second grade reading material as well as being fun for younger readers who will enjoy the magic and fairy-like qualities of the story.