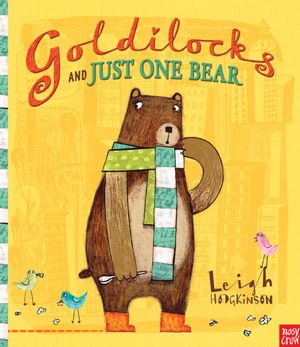 A bear gets lost and wanders into the big city. Looking for a quiet place to rest and regroup, he wanders into a penthouse where he looks for some "just right" porridge, a "just right" chair and a "just right" spot to nap. When the family comes home, the bear and the mom recognize one another from a long ago adventure when the roles were reversed.
Such a cute twist on the classic Goldilocks story. I can't wait to read this one to my students. It is a treat! I'm thinking about pairing it with
Children Make Terrible Pets
or
Goldilocks and the Three Dinosaurs
for reading time in the library.
5 out of 5 stars
AR reading level of 3.5