This year, Scholastic didn't give me a lot of new picture books to preview for my fair this year. Here are two I did receive: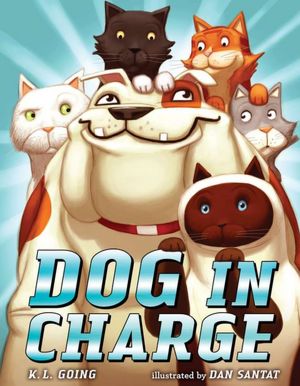 Good Dog! Smart Dog! Very Best Dog! Dog's family runs to the store, leaving Dog in charge of the cats. But five curious cats can get into a lot of mischief! Poor Dog! What will his family do when they see the mess the cats have left?
For me, this book is eye catching first of all because of the great illustrations by Dan Santat, one of my new favorite illustrators. In reading this story, I wasn't sure if it was supposed to be a search and find book or a counting book. It's not strong enough in either regard to be "sold" on either of those factors. But if the purpose of the book was just to give kids a fun pet story, it succeeds. I know my students will love Dog and his kitty friends.
3.5 out of 5 stars
AR level of 1.7
Recommended for: pet lovers!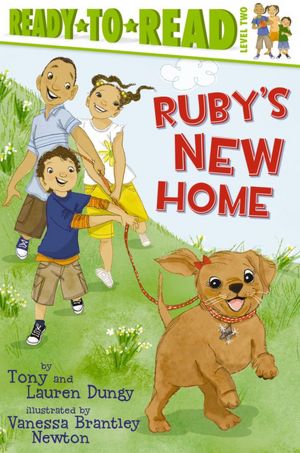 Three kids learn to take care of a dog. More importantly, though, they learn to
share
a dog when their family gets a new puppy.
Cute story, realistic problem that comes with a good solution. Told simply and clearly for young readers.
3.5 out of 5 stars
AR level of 2.2
Recommended for: pet lovers, dog lovers