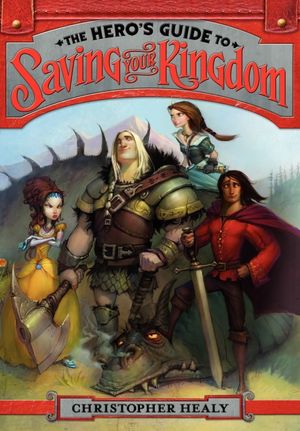 Surely you know the stories of Cinderella, Sleeping Beauty, Snow White and Rapunzel. What you may not know are the stories of Frederick, Liam, Duncan and Gustav. Those guys are the princes in those stories. All most people know about them is that they are princes - they aren't even called by their own names, just "Prince Charming."
This story starts after the fairy tales - Ella leaves to find adventure, Sleeping Beauty is a shrew and Liam can't stand her, Snow White asks for a "little space," and Gustav is bitter about being saved by a girl so Rapunzel leaves to use her healing powers on those who would appreciate her. The princes stumble into one another and stumble onto an evil plot. Through a succession of errors and disasters, they might just save the day after all.
4.5 out of 5 stars
This was great fun! I love fractured fairy tales, and this story was right up my alley. Each character is unique - the princes, the princesses - and they evolve as individuals and in some cases as couples in fascinating ways. My favorite moment in the story is when the guys realize how to work together instead of working against one another. This is another one that I can't decide if I should put it in the library or keep this copy for myself and get another for school. I hope there are going to be more stories for these characters!